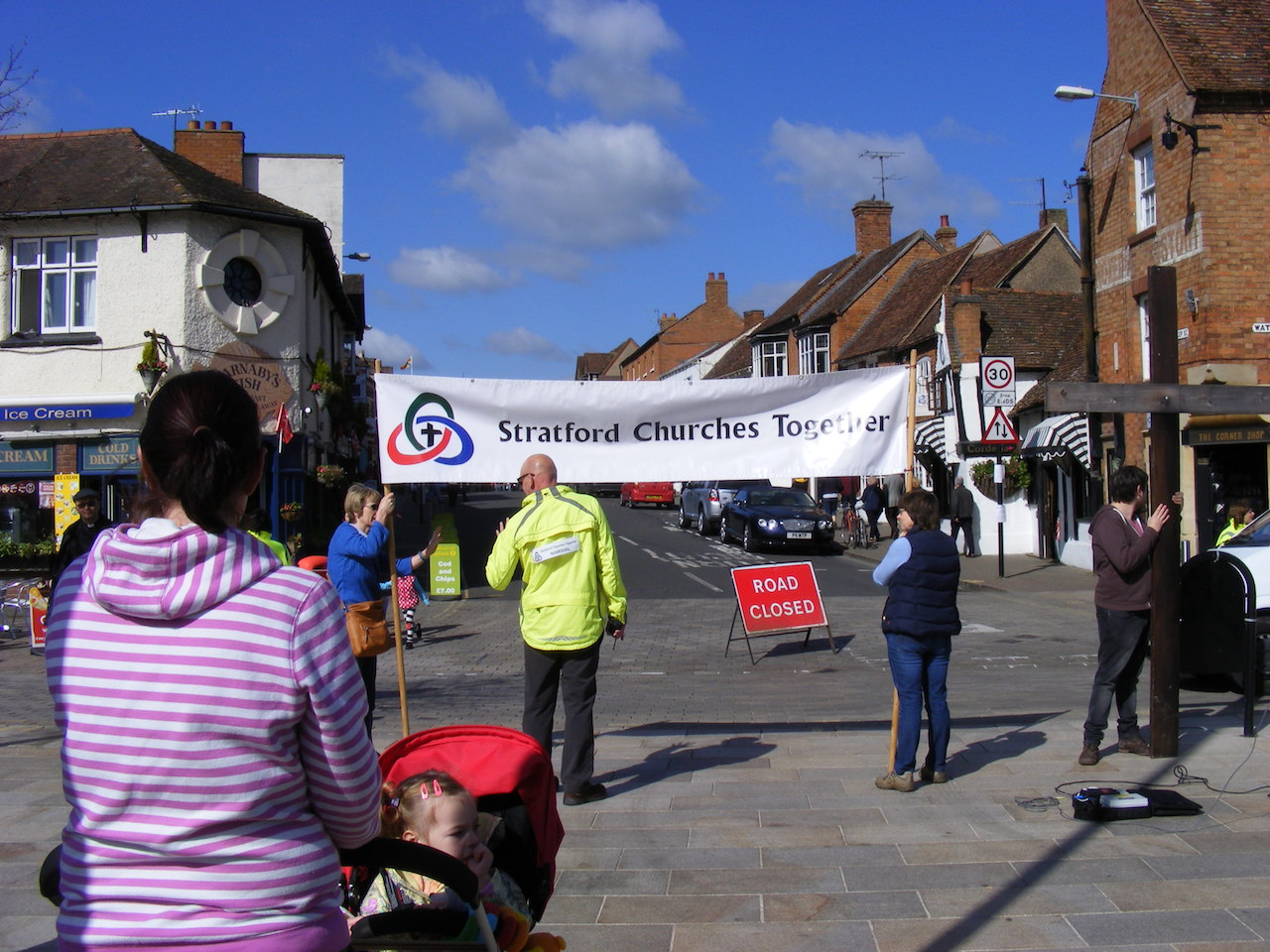 Good Friday Walk of Witness
A walk of witness is held every Good Friday in the centre of Stratford-upon-Avon.
All Christians in Stratford-upon-Avon and surrounds are invited to join us as we gather on the Bancroft Promenade, Waterside on Good Friday morning, to begin our Christian witness to the town.
Our walk follows the cross, from Bancroft Promenade to the Corn Market and then on into Henley Street before we retrace our steps back to the top of Bridge Street and place the cross in the roundabout. Here we conclude with the Lord's prayer bringing our walk and witness to an end.
Our witness tells of The Passion of our Lord Jesus Christ through the reading aloud of scripture, interlaced with responses, hymns and prayers at each stop on our walk. The walking itself is done in silence to remind us of the silence of Jesus during his trial and allows us to reflect on the significance of passage from The Passion we have just heard.